INDUSTRIAL PEST CONTROL
We provide the best Industrial Pest Control Services as we are well equipped with the latest technology. These Services have been rendered keeping in mind the total estimate of the pest that has infected the place. We have professionals who are experts in dealing with this pest. The anti-pest sprays that have been used are environmentally friendly. They have been appreciated for their up to the mark performance.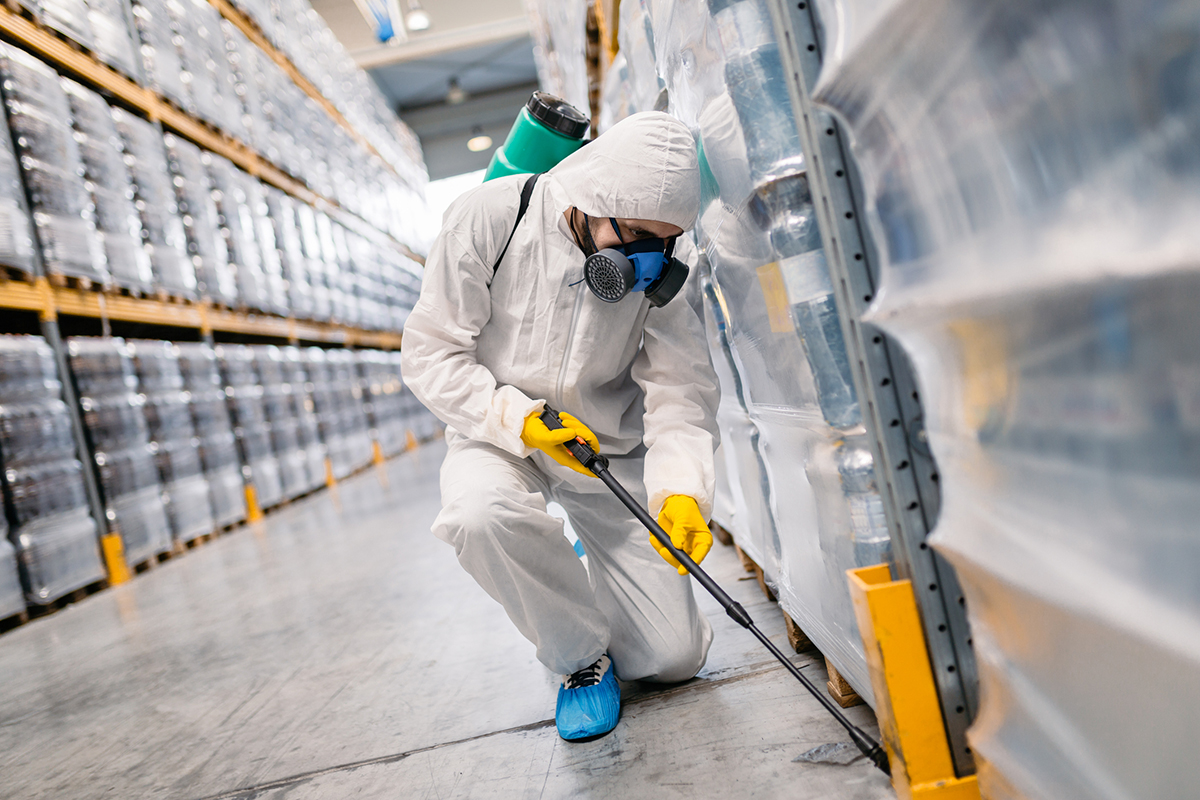 Features
Environment-friendly sprays.
Latest technology used.
Professionals touch.
We use global experiences & local knowledge to tailor a pest control solution to suit your business. Get access to technicians with the latest local pest control training & technical knowledge.
Your Business
Multi-Site Customers
Pest Problems
Your Business
The risk profile caused by pests varies according to the activities of a business or organization, so it is important that your pest control service programme is appropriate for your pest risks.
For example, some pests are at much higher risk with certain types of business – moths are high risk for companies handling textiles, cockroaches for foodservice businesses or bedbugs in hotels – make sure that your service programme covers any specific threats you face.
Similarly, tolerance to pests varies according to the risks they pose to your activities – a mouse in a construction site is a nuisance, while a mouse in a food factory will close the facility and may lead to prosecution – ensure your service programme is targeted at your risk level.
In general, it may not be good value to have the highest level of service if you do not need it, but you will be exposed to excessive risk if you do not have sufficient cover in your programme.
At OPC we have developed service offers for different types of business to guide the most appropriate level of protection, but these are always backed up by site surveys to address any specific risks or concerns at the site.
Multi-Site Customers
Effective pest management services are vital to many businesses and so we have developed pest control solutions especially for each sector. We do, however, also understand that responsibility for pest control services on more than one site – be it nationally or even internationally – also brings its problems so we work with such customers to develop the most appropriate solution for them.
If you have a few large sites — or many smaller ones — requiring pest control we have a department that specializes in national customers. We provide a single point of contact for multi-site operations, a consistent quality service, and an in-depth understanding of how pest control issues can affect your business.